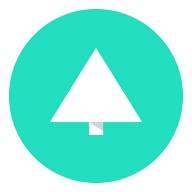 We started Canopy from our apartments in San Francisco and Toronto, all the way back in 2014.
Our goal was to help you discover beautifully made products—that you could actually buy. We noticed that we'd often find something great on another site, only to later see it was out of stock or only available in other countries.
In order to realize our goal, we built our catalog on top of Amazon. Even then, Amazon had a vast catalog of products, but it was impossible to find inspiration there. To keep our promise of making it easy to buy, we integrated with Amazon's API to continually update the availability and price of every product on Canopy. We only showcased products that were in stock.
The real heart of Canopy, however, was you. We met so many interesting people and were inspired by your taste. We even built a curation backend that allowed us to highlight people with amazing taste.
Thank you for being the most important part of Canopy.
Live beautifully,
The Canopy Team
Nov 1, 2023
PS: We've joined up with Carrot to continue providing the best product discovery experience on the web. Sign up at carrot.link.